Injection moulded thermoplastic miniatures
High volume and low cost miniature manufacturing is here. Perfectly tailored to the detailed demands of manufacturing miniatures and board games. We are pleased to be the first company in the UK to offer a Siocast injection moulding service. Your miniatures are produced in a tough, recyclable and non-toxic thermoplastic, which is both durable and detailed. With a production speed far faster than resin or metal, and a low initial investment cost – your own range of quality plastic miniatures is more achievable than you might think.
We make it easy. We can assist with all stages of development and manufacture.
Ask about our consultation service to make sure your sculpts are ready to take the leap into mass manufactured plastic.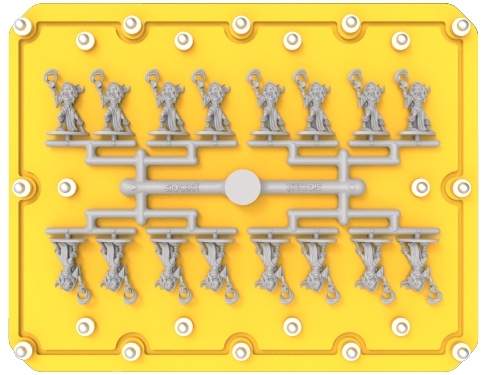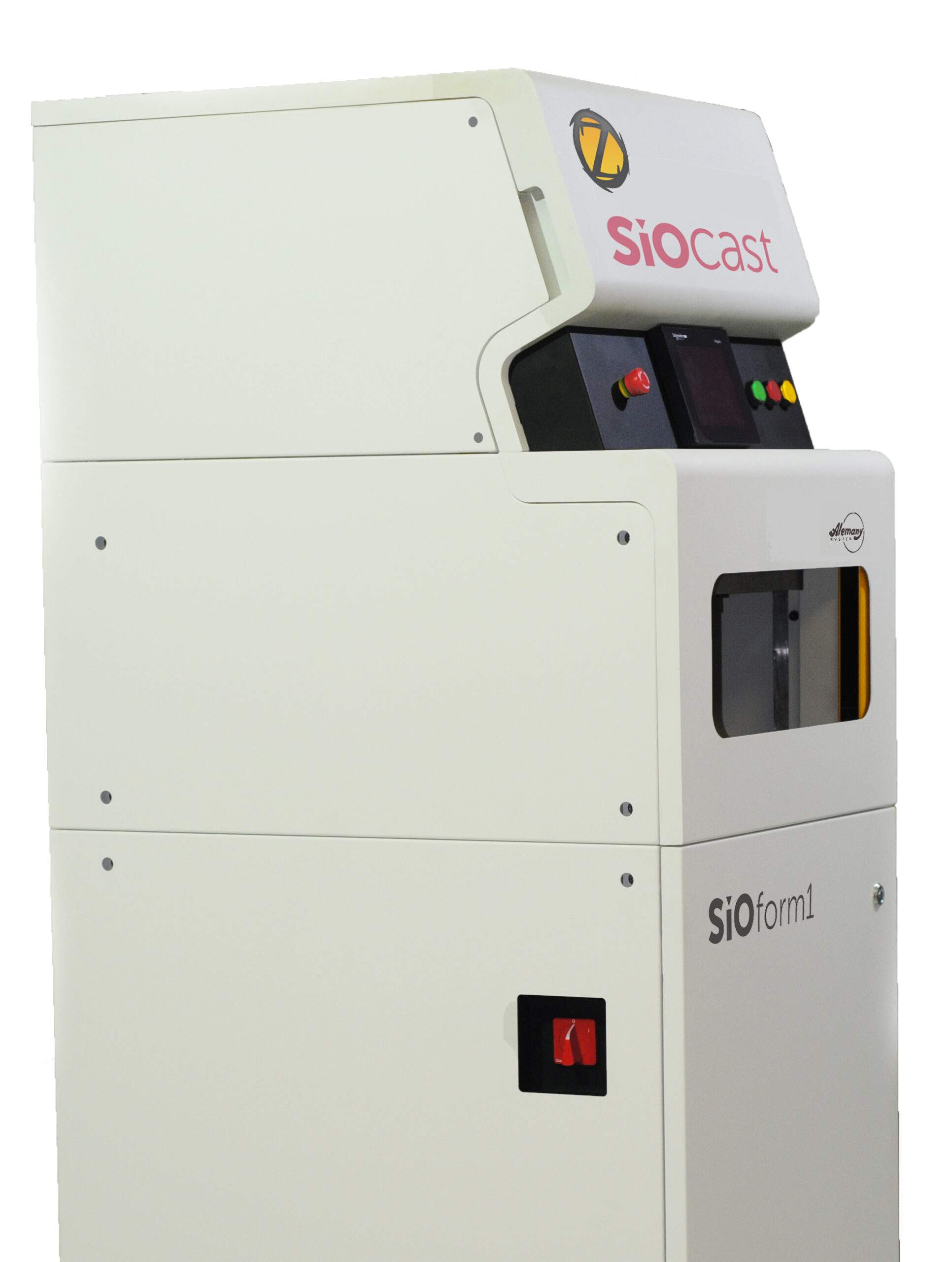 Why choose Plastic Injection with us?
Your miniatures do not require overly complex cuts and draft angles.
Tools typically fit around 8-12 miniatures at 32mm scale.
Eco-friendly, recyclable keeps the planet (and your conscience!) clean.
The tooling cost starts at just a few hundred pounds (£) and with a tool life that can produce anything up to 5,000 castings.
Unit cost per miniature is in the pennies rather than the pounds (£).
Non-Toxic, child friendly.
Decent maximum part thickness of 50mm.
Minimal shrinkage and good material properties of impact resistance and flexural strength.
Made in the UK means we respect copyright law. Don't lose control of your miniature range to China's non-existent copyright laws.
Other steel tools are costly but may have a lifespan of 500,000 impressions. With our steel-frame, vulc-insert process there is no need to pay for and waste that extra tool life.
10% lighter than resin and many magnatudes lighter than metal. Your shipping costs will be lower.
Coloured castings are available for larger volume runs.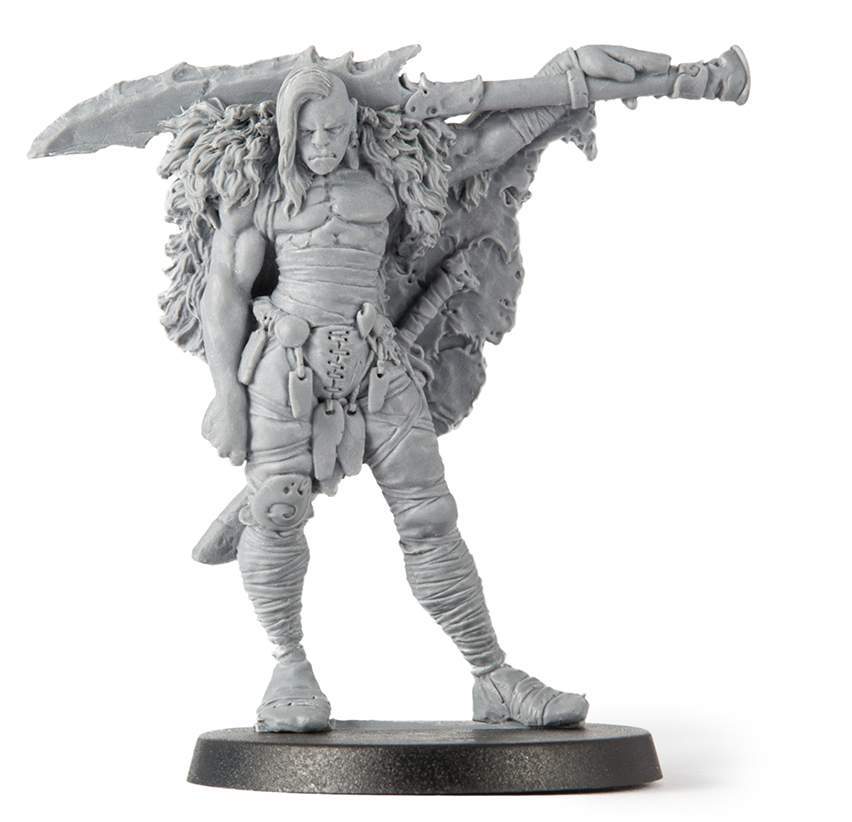 Stage 1:
Have us consult on your designs, review and make changes for perfect production in plastic. Avoid pitfalls and problems – we have been making miniatures for over a decade.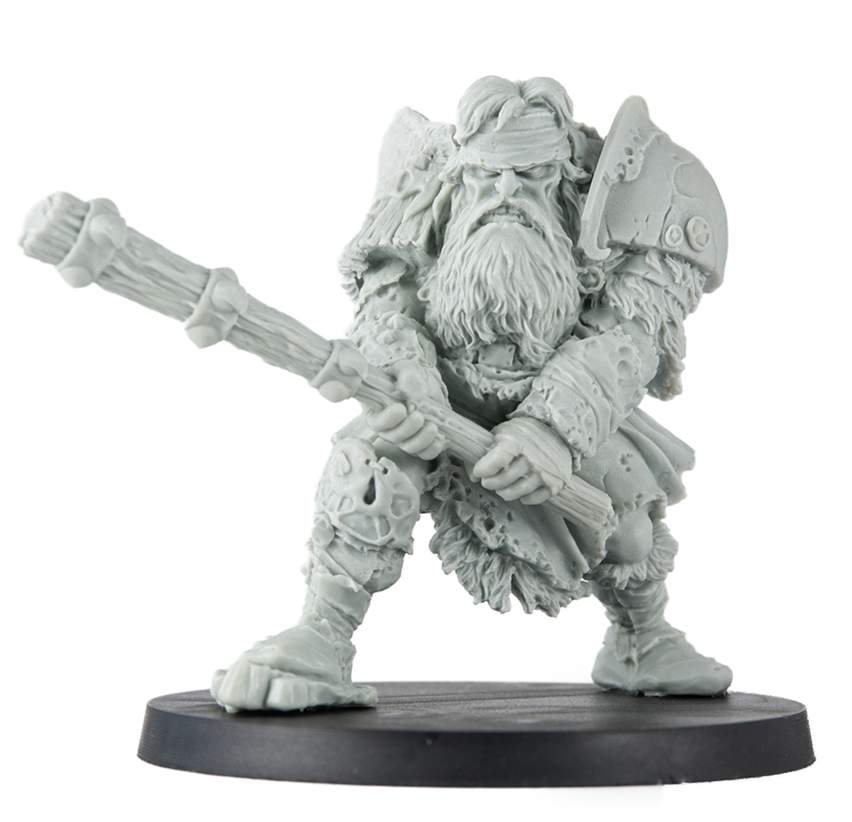 Stage 2:
We 3D prototype and create masters of your model in Vacuum resin casting. You review the models in hand before committing to mass plastic production.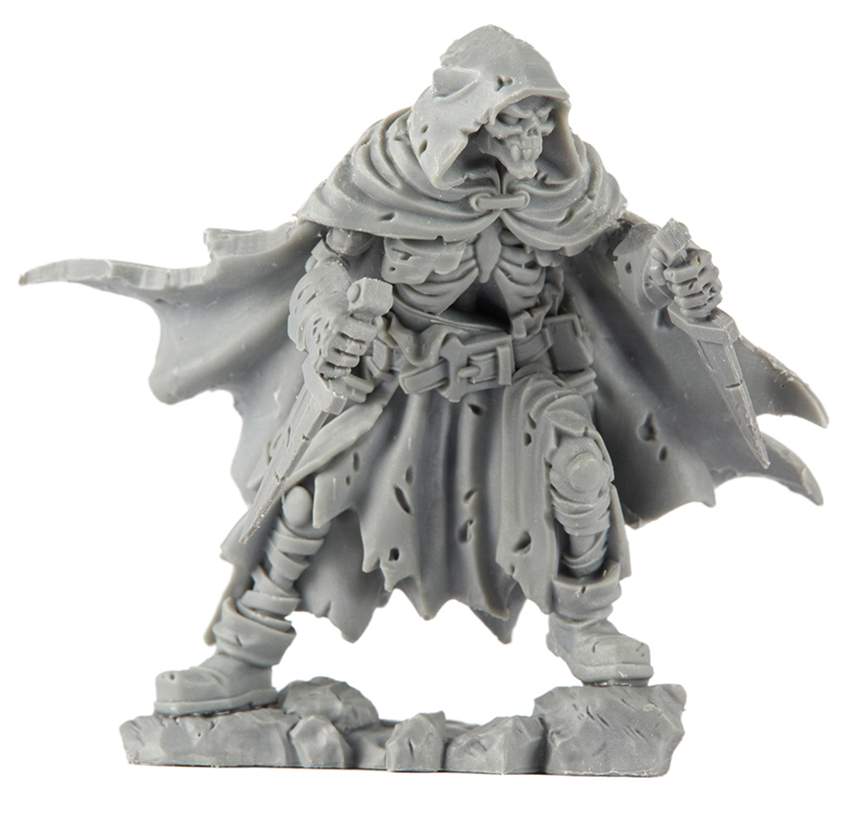 Stage 3:
We create the tooling and manufacture your range in beautiful plastic. With a lower lead time than resin or metal, you can get your stock to dispatch to happy customers sooner.